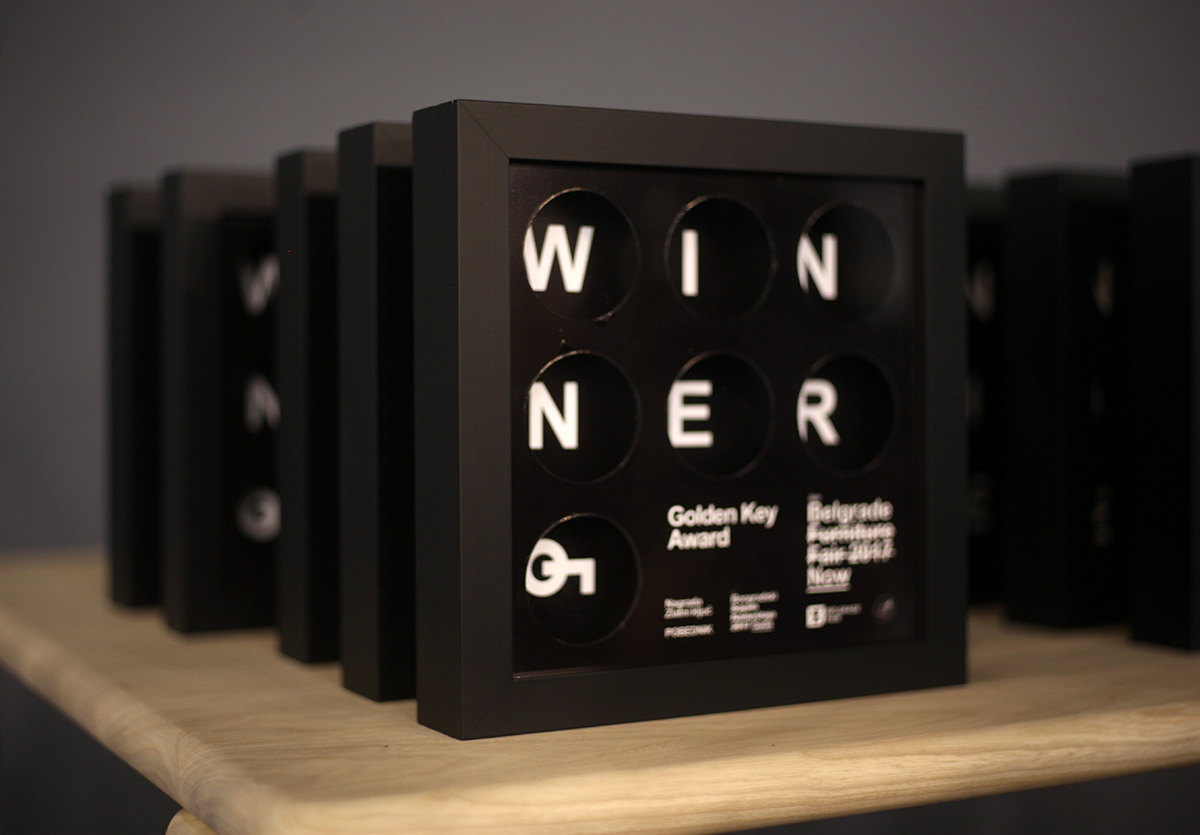 2022 Golden Key Award
Award for Best Solutions.
Golden Key is a prize awarded by the jury every year to the best solutions and most successful exhibitors at the Fair. The award represents the highlight of the event both for the exhibitors and for the event itself, since this award points to quality and innovative solutions. The long-standing tradition of the Golden Key award has positioned the Belgrade Furniture Fair among relevant and reference institutions, placing the entire event in an international context. This year, the Golden Key will be awarded by the Belgrade Fair.